Main Content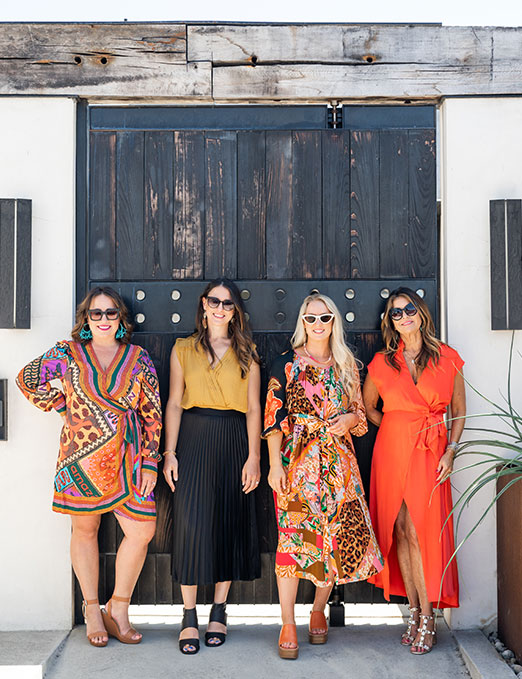 About

The Bree Hughes Team

At The Bree Hughes Team, we embrace the power of knowledge, professionalism, and respect, to help our clients succeed. With a deep-rooted sense of community and unwavering trust, we go the extra mile to serve each client, forging enduring connections that last a lifetime.

Our primary goal is to deliver extraordinary service, creating a sense of belonging that extends far beyond the realm of real estate. We aspire to be more than just agents; we aim to be genuine partners, offering continuous guidance and unwavering support throughout the years. This is how we create clients for life.

We recognize that trust is the bedrock of any relationship. That's precisely why we devote ourselves to earning and preserving it, striving to be a reliable resource that our clients can depend on beyond the transaction.

Within our team and with our clients, we cultivate a culture of mutual respect and support. Our triumphs are intricately linked to the achievements of our clients, and we are committed to aiding them in realizing their aspirations.

Our mission is to provide targeted expertise that guides our clients through the intricacies of real estate transactions, while upholding the highest standards of integrity.

Read More
0

Deals in
Last 12 Months
$

0

MTotal Sales Volume
Last 12 Months
$

0

M

Avg Sale Price

0

Avg DOM

0

%

Avg Sale to List Price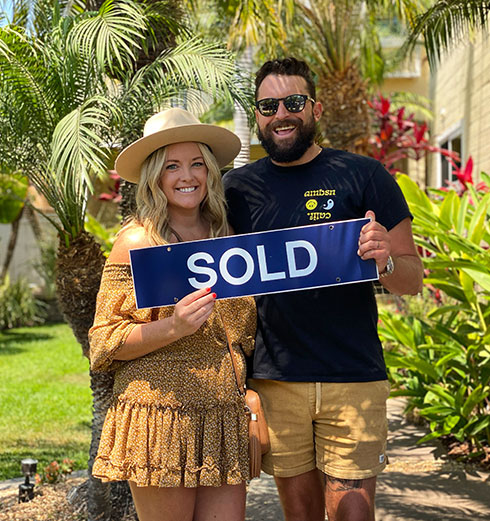 Testimonials
Bree was recommended to me by other industry professionals (Matt Cady) that I highly respect. I reached out to Bree without her knowing who I was and/or who referred me. She answered during my first attempt, was professional, showed interest in what I was looking at/in search of and took immediate action following. Due to Brees market & geographical expertise we opened escrow shortly after our first conversation (even in the unconventional market that we were/are in). She was proactive in managing all of the necessary paperwork, relationships and set the proper tone and expectations throughout the duration of the process. With the exceptional help of our lender Matt Cady we were ready to close before my close of escrow date. Simply put, I couldn't ask for more. What could have been a (one of thee most) stressful experiences ended up being one of the most enjoyable and seamless. I highly recommend Bree (and Matt) and will certainly use their expertise and services in the future.
Having sold several homes across several states, I feel like I have a good grasp on how a real estate professional should operate business. We've had extremely good agents in the past and while I would never speak ill of them, Bree is better than anyone we've worked with. Her marketing of each home is top-of-the line. She does not cut corners and spares no expense to produce high quality postcards, magazines, flyers, custom websites, and property brochures for each listing. She has her hands in everything, she facilitates the scheduling and coordinating of home stagers, videographers, photography, inspections, appraisals, etc. I was especially impressed with the fact that she doesn't balk at the cost to hire drone photographers and to do two photoshoots to capture sunny daytime photos as well as beautiful twilight photos. Aside from her marketing, her knowledge of the entire real estate process is impressive to say the least. She is not only knowledgeable about real estate, she's good to have in your pocket to bounce ideas off of about style/budget/neighborhoods/traffic noise/what to be aware of re: the contracts and reports and what might be best for your specific needs. She truly wants to find the right home for her buyers and isn't eager to push a sale if its not in the best interest of her client. She's detail oriented, honest, forthcoming, matter-of-fact (she won't BS you) and the hardest worker in the room. Hire Bree if you want to get top dollar or find your dream home in south OC.
If we could give a sixth star, we would. Moving from Atlanta to Orange County was already a difficult undertaking and after interviewing multiple agents that were recommended, we were still feeling uneasy about making the move. Then we met with Bree. She was honest with us, but optimistic about finding everything we wanted in a home, even in the craziest buyers' market. Even though we were looking in North OC, which was outside of her focus area, she didn't pass us off like many of the other agents did. She stuck with us each weekend as we sent her and her team (shoutout to the awesome Carolyn!!) to any part of OC that we could feasibly afford. She continued to help us narrow down our most important criteria in a home, and after we were sure that we would never actually find a home, she used her contacts in San Juan Capistrano, and found us a gem of a home, off market. She continued to guide us through the inspection and closing process, negotiating on our behalf to get as much back as possible. We could not recommend a better agent, especially if you're first time home buyers like us. She and her team had resources and processes in place so that we never asked question about what's next or how we should handle a situation. 6 out of 5!!
Bree was absolutely wonderful to work with! Once we saw her list our neighbors home and sell it in record time, we knew she was the perfect fit to help us with our Mother's home in San Clemente! We met with Bree, came up with a plan and listed and sold the home with multiple offers in less than a week! She acted as a true advisor helping us as as we navigated moving our Mom to be closer to family and helping her sell the home she had lived in for nearly 25 years. Bree understood how to market the home to the right buyer pool and also how to negotiate an "as is" sale so that Mom wasn't burdened with any repairs or unnecessary details. We attempted selling the home with a different agent and thankfully it didn't work out...Bree ended up selling the home for more than $200,000 HIGHER than the other agent. We are so grateful we had Bree and her entire team on our side through this process. Sincerely, Jana Candler Saputo & Jon Candler
We worked with Bree as our family was relocating from Los Angeles to South Orange County. Since we were moving to a new area we really relied on Bree's expertise as we searched for the perfect location. She listened to our needs and always came to us with great recommendations. When we were in town she made herself available (often on short notice) to come to showings with us. After finding a house we loved that was a bit above our budget she was able to work with the listing agent to get an offer accepted below asking price! We could not recommend Bree enough for helping us to find our new home by the beach!
Before working with Bree I had been considering buying a single family home for 5 years but nothing ever felt right. When I started working with Bree she not only listened to, but understood what we were looking for. Bree will go above and beyond to make sure you find the right home for you. She educated us on our options and because of that we ended up buying a multi-unit investment property and, in the end, we will make money rather than pay money to live half a mile from the beach!
Bree Hughes is an exceptional realtor. We had very tight property specifications but she persisted, without pressure, until we found our hidden gem. We couldn't be happier! The experience from start to finish was efficient while being personable with just the right amount of touch points until we received the keys. Bree is a pro and we highly recommend the Bree Hughes Team!
Bree and her team did a fantastic job selling our house. She delivered on her pricing and marketing strategy, and helped us navigate multiple offers with helpful advice backed by solid experience. Bre's industry relationships and thorough market intelligence also proved helpful. We found Bre and her assistant Carolyn, to be highly competent, kind, and compassionate throughout the process and would definitely recommend their services.
Bree helped us buy an amazing house in San Clemente, CA . She is a very dedicated and "get stuff done" person and a pleasure to work with. She is very generous with her time and makes it seem as if you are her only client. She and her team do an amazing job of keeping it simple for the buyer and the seller by taking care of all the details. We had an awesome experience working with her.
Bree and team were amazing from start to finish of our home selling and buying process. She is very professional and a great communicator. The marketing of our home across all types of platforms was incredibly well done and helped us to get the best value out of our home. When it's time to buy or sell again I know exactly who to call!
14.09.2023
BHT Welcomes Kiersten Medina-Raigosa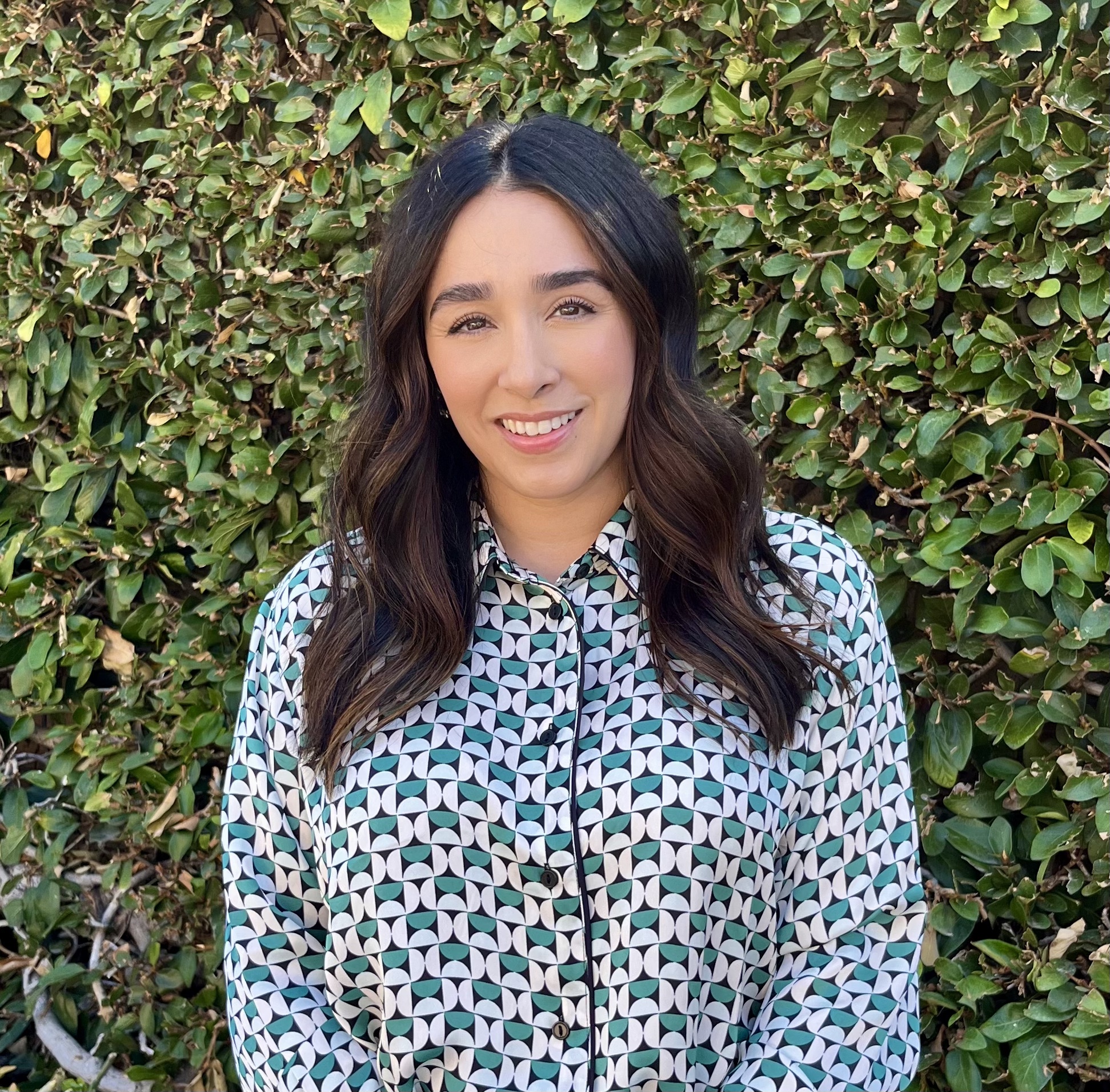 Kiersten Medina-Raigosa Joins The Bree Hughes Team Hailing from the golden state itself, Kiersten Medina-Raigosa is a true...
.Read More»
17.08.2023
In Conversation With Teresa Taccolini, SC Design Center.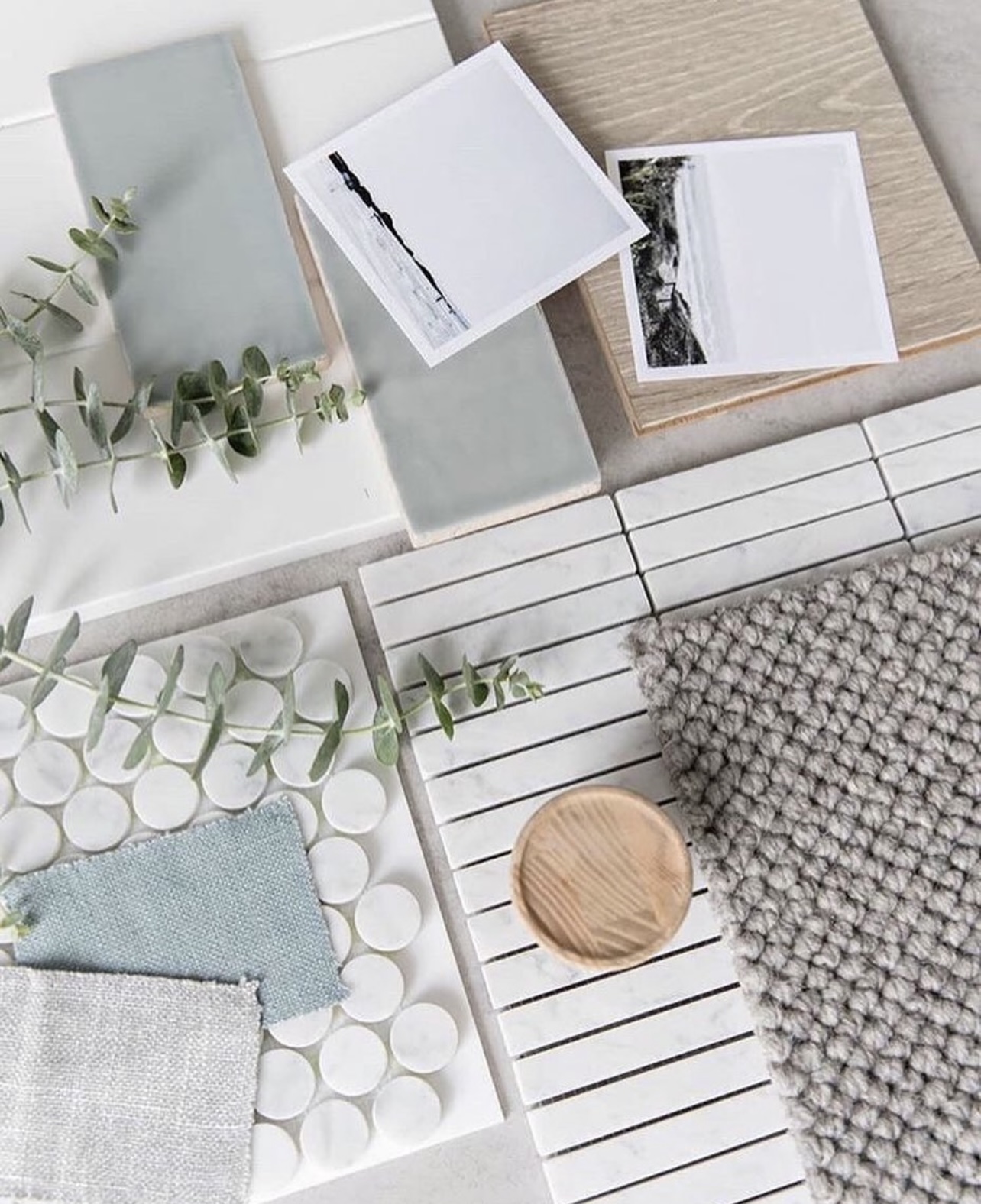 The Bree Hughes Team Cultivating Community Connection At The Bree Hughes Team, we are dedicated to building strong connections within the community...
.Read More»
11.08.2023
Discover How Our Proven Process, Not Just Trends, Elevates Your Selling Experience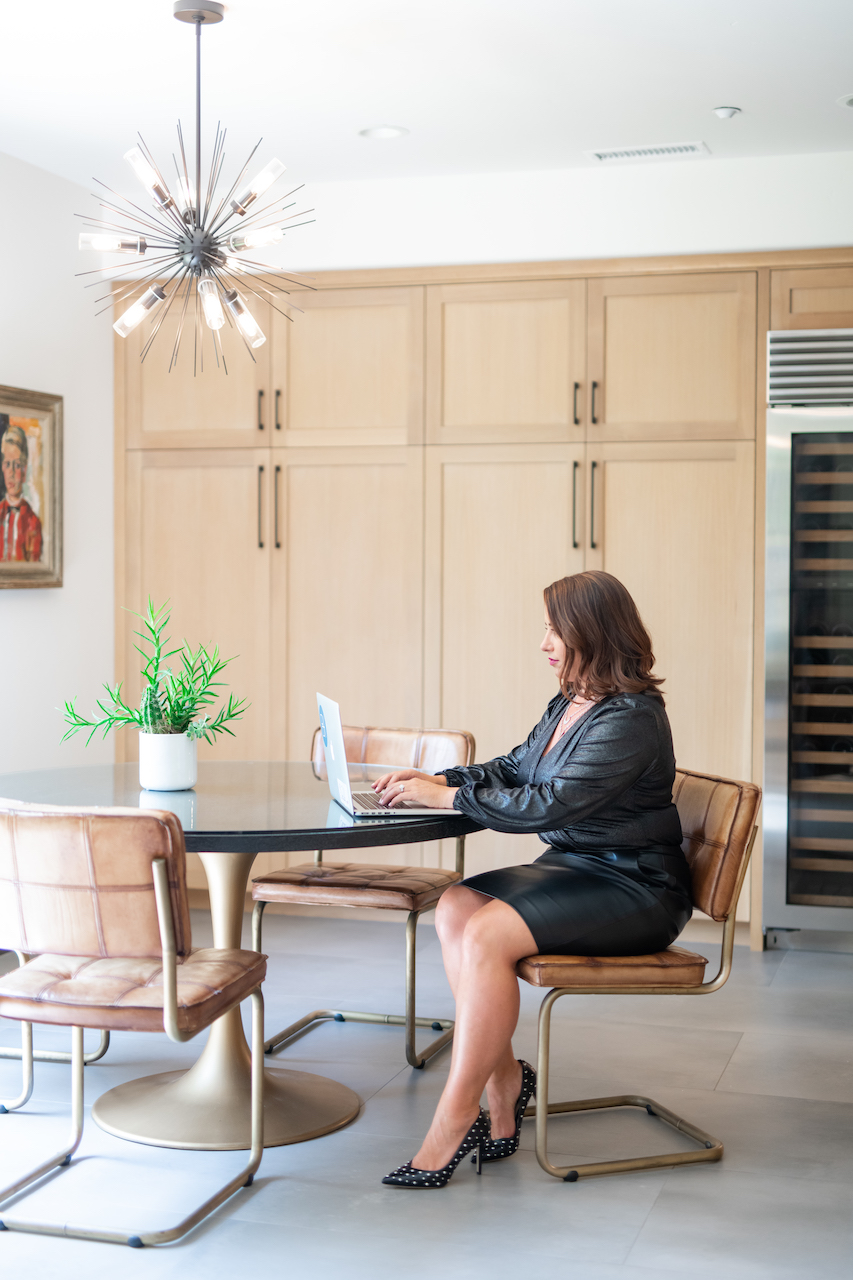 We recently came across a few published articles that made us pause and reflect on the experiences that you as a seller...
.Read More»