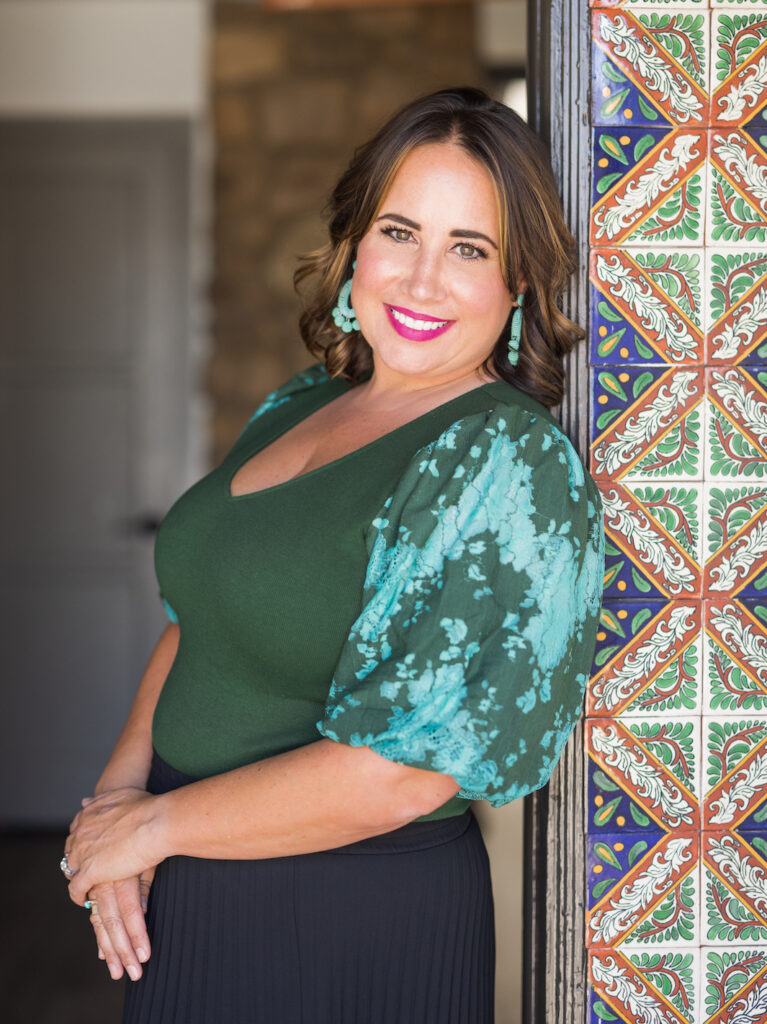 Bree Hughes brings depth of knowledge, compounded experience, and a uniquely curated marketing palate to both the business of real estate and the lifelong relationships she cultivates with her clients.
Recognized in the top 1% of all agents in Orange County, Bree's unique background sheds light on her distinctive capabilities, raw talent, and breadth of knowledge in the real estate industry. After receiving her MBA from Vanderbilt University, Bree went on to build a luxury marketing firm, which she owned and operated for 13 years. In tandem, Bree was involved with complex residential and commercial development projects by way of her family business. Ultimately, her love and aptitude for high-end experiential marketing and real estate passion projects converged to establish a thriving residential real estate business and team. In doing so, Bree has set a new standard for the real estate experience and delivers recurring, record-breaking results.
And, while her results and experience speak for themselves – Bree's listings sell on average for 102% of list price and in under 30 days and her buyers save an average of $45,000 through her negotiation process – Bree's value proposition reaches well beyond strategy, negotiations, and numbers. Because, at its core, Bree's business is built on relationships and trust.
A wife, mother of two, sister, daughter, friend and philanthropist, Bree's multidimensional approach to business, life and community has established her as a household name when it comes to Orange County real estate. Bree has become the agent of choice for buyers and sellers even amidst the most complex circumstances not only because of the results she delivers, but also because of a foundation built on her intrinsic authenticity, honesty, and tenacity.
Connect with Bree to align your unique real estate goals with her proven process and, unquestionably, the results will follow.
Bree was absolutely wonderful to work with! Once we saw her list our neighbors home and sell it in record time, we knew she was the perfect fit to help us with our Mother's home in San Clemente! We met with Bree, came up with a plan and listed and sold the home with multiple offers in less than a week! She acted as a true advisor helping us as as we navigated moving our Mom to be closer to family and helping her sell the home she had lived in for nearly 25 years. Bree understood how to market the home to the right buyer pool and also how to negotiate an "as is" sale so that Mom wasn't burdened with any repairs or unnecessary details. We attempted selling the home with a different agent and thankfully it didn't work out...Bree ended up selling the home for more than $200,000 HIGHER than the other agent. We are so grateful we had Bree and her entire team on our side through this process. Sincerely, Jana Candler Saputo & Jon Candler
Sold a Single Family home in 2021 in San Clemente, CA.
We worked with Bree as our family was relocating from Los Angeles to South Orange County. Since we were moving to a new area we really relied on Bree's expertise as we searched for the perfect location. She listened to our needs and always came to us with great recommendations. When we were in town she made herself available (often on short notice) to come to showings with us. After finding a house we loved that was a bit above our budget she was able to work with the listing agent to get an offer accepted below asking price! We could not recommend Bree enough for helping us to find our new home by the beach!
Bought a Single Family home in 2021 in Dana Point, CA.
Bree is responsive and great in every situation. I highly recommend going with Bree if you want the the process of selling/buying your home to go as smoothly as possible!
Bought and sold a Single Family home in 2021 in San Clemente, CA.
Bree is awesome to work with, she is extremely knowledgeable about the area and how to get a home sold as well as purchased. She is determined to get the sale done and will help you with all the resources and contacts that you need to finance or inspect your new home. She will go above and beyond to help you get the transaction done.
Bought a Single Family home in 2021 in San Clemente, CA.
Bree understood what we needed for our family and quickly became a trusted advisor. She was able to reset and remind us of our expectations when the process got over whelming. Along with; advocating for our wants and needs every step of the way. We never felt pressured in the process and made the entire experience enjoyable for our family. We will continue to use her and her team for all our home buying/selling needs. She's also become a great friend in the process!
Brittany King
We were most impressed with Bree's knowledge of the local market, expecially at the high end. She guided us to price the home correctly even in very volatile market conditions. When our first buyer backed out she persisted in holding additional open houses until the "right" buyer was found.
Sold a Single Family home in 2021 in San Clemente, CA.
Bree did such a wonderful job. She explained everything, and made sure we got the most out of today's housing market. She was always on stayed top of everything and made the process so easy. I would highly recommend her to anyone selling a home in SoCal.
Sold a Single Family home in 2021 in San Clemente, CA.
Bree was an amazing agent. My house was set up wonderfully for the sale. Available at all times. The entire process was a wonderful experience. Thoughtful and caring agent.
Sold a Single Family home in 2020 in San Clemente, CA.
Bree was amazing. She found us exactly what we wanted in a market with limited supply, responded quickly to all questions and requests, and seamlessly navigated us through the buying process. I can't recommend her enough.
Ryan Henderson
My ocean view property was listed with another agent for several months and was not closing. I decided I needed a change. What was being done was not working. I needed an agent that would be seriously dedicated to selling my home as soon as possible! Bree Hughes was my answer. We opened escrow right away and still closed in the midst of a pandemic. I'm so thankful for Bree and her team.
nicolekbarr